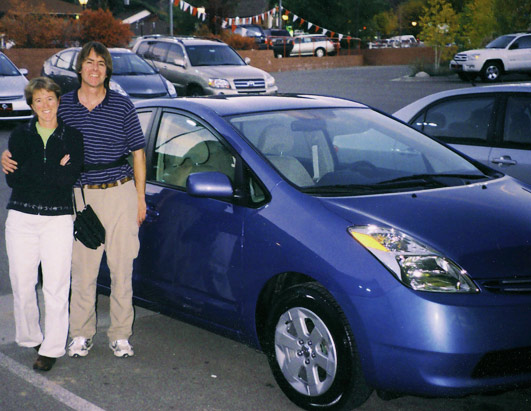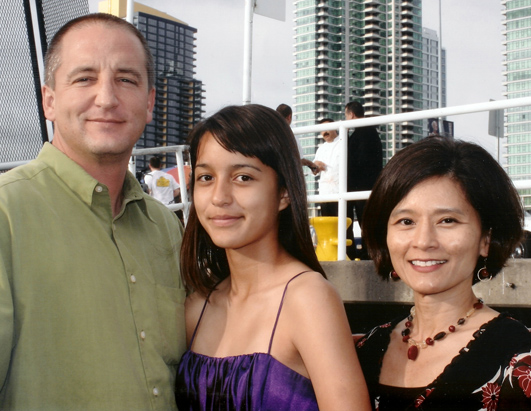 FUCK TOYOTA!
A court-appointed arbitrator recently blocked Dimitrios Biller – a former
Toyota
defense lawyer – from releasing
6,000 documents
allegedly proving a Toyota safety cover-up, but those documents will likely come into the public light next week at a House committee hearing.
The House Oversight Committee has officially issued a subpoena for Biller's 6,000 documents that allegedly prove a safety "conspiracy" within Toyota. Although the California court system recently barred Biller from releasing the information, the House subpoena supersedes previous court rulings.
"The injunction doesn't prevent Mr. Biller from complying with his legal obligations," Biller's attorney, Jeffrey Allen, said. The documents are to be delivered by February 23, one day before a House hearing on Toyota's safety concerns is set to begin.
Toyota has not revealed if it will fight the subpoena in court.
Although Biller's documents don't involve Toyota's latest unintended acceleration problems, they reportedly show a long history of the Japanese automaker destroying and burying evidence involving safety issues. Biller defended Toyota in a number of rollover lawsuits from 2003-2007.
"Toyota does not believe it has to follow orders or turn over documents," Biller said earlier this month. "They just don't think the rules apply to them."
The contents of Biller's documents could be made public as early as Wednesday.
Secret Toyota records subpoenaed by U.S. House committee:
WASHINGTON -- A House panel today subpoenaed confidential internal documents that a former
Toyota Motor Corp.
lawyer has said show that the automaker destroyed legal evidence about SUV rollover accidents.
The House Oversight Committee issued the subpoena as part of its investigation into Toyota's problems with unintended acceleration. It has scheduled a Feb. 24 hearing at which Toyota President Akio Toyoda agreed today to testify.
The subpoena was issued to former Toyota lawyer Dimitrios Biller, who worked at Toyota's North American headquarters in Torrance, Calif., managing rollover cases from 2003 to 2007.
A week ago, Toyota won a temporary injunction from a court-appointed arbitrator that barred Biller from releasing the documents.
Biller's attorney, Jeffrey Allen of Santa Monica, Calif., said he intends to comply with the subpoena and ship the documents to the House committee by the required deadline of Feb. 23, the day before the hearing.
Both the committee and Allen said that the congressional subpoena trumps the partial preliminary injunction issued by the court-appointed arbitrator.
"The injunction doesn't prevent Mr. Biller from complying with his legal obligations," Allen said in an interview.
Biller has about 6,000 Toyota documents in four, 18-inch bank boxes, Allen said. He declined to say who has possession of the documents or where they are located.
Undecided
A Toyota spokeswoman didn't say whether the company intends to go to court to try to block the congressional subpoena.
Allen said he contacted Toyota's lawyers today and sent them a copy of the subpoena.
Biller was sued by Toyota for allegedly divulging confidential information after he left the company. The company is seeking $33.5 million in damages, Allen said.
Biller, who is in his late 40s, then filed a racketeering suit alleging Toyota destroyed engineering and testing evidence related to more than 300 rollover suits.
"There is clear evidence that Toyota was withholding and destroying documents necessary in litigation and necessary to present to" the National Highway Traffic Safety Administration, Allen said.
In a recent interview with ABC News, Biller said, "You have to understand that Toyota in Japan does not have any respect for our legal system … they did not have any respect for our laws."
While Biller still worked for Toyota, he spent four days in Japan trying to bring his concerns to the attention of senior headquarters executives, Allen said.
Biller was rebuffed and driven to resign, the lawyer said. He received a severance package.
While Toyota succeeded in preventing Biller from going public with the confidential documents, the arbitrator did not require him to return the documents or provide an inventory of which ones he had, Allen said.
Disputed Toyota documents could shed light on safety accusations
An arbitrator is asked to unseal the documents in a federal case in which a former company lawyer claims the automaker concealed evidence.
COURTS
As Toyota Motor Corp. scrambles to contain its sudden-acceleration crisis, another potential blow to the automaker's credibility is lurking in the form of a former Toyota attorney who is accusing the automaker in federal court of concealing safety issues from the public.
A ruling expected soon in the suit could make public thousands of internal Toyota documents that show the company conspired to hide evidence in court, according to Dimitrios Biller, who defended Toyota in product liability
Biller, of Pacific Palisades, alleged in a federal lawsuit filed last summer that the automaker has a long history of hiding and destroying evidence as part of a strategy orchestrated from company headquarters in Toyota City, Japan.
Toyota and Biller have been involved in a tangle of litigation in state and federal courts for months, centered on 6,000 internal documents obtained by Biller. He says the documents show a pattern of illegal behavior in which Toyota fraudulently withheld evidence in product liability cases.
At Toyota's urging, the documents have been kept confidential by court order since last summer. But now a California arbitrator is considering whether they can be made public. Attorneys for Toyota and Biller made their final filings in the matter last week, and a decision is expected soon.
If the arbitrator rules in Biller's favor, a legion of plaintiff's attorneys are waiting to reopen long-closed cases against Toyota.
Although the allegations don't directly concern Toyota's growing sudden-acceleration headache, the Biller case is another assault on the automaker's credibility, which has taken a hit in the current crisis.
"Toyota is a very secretive corporation," Biller, 47, said in an interview. "It doesn't believe anybody outside the corporation deserves to know what is going on inside, even if it kills somebody."
Toyota denies Biller's allegations and contends that any attempts on his part to reveal documents would be a violation of a $3.9-million severance agreement he signed with the company.
"Mr. Biller is legally bound not to reveal documentation he acquired when he was in our employ," said Celeste Migliore, a Toyota spokeswoman.
But attorneys who have been involved in litigation with Toyota are watching every movecases until 2007.
And More Recently:
A lawsuit filed Monday accuses
Toyota Motor
Corp. of knowing its vehicles had electronic problems long before several high-profile acceleration incidents that prompted world-wide recalls.
The complaint, filed in federal court in Santa Ana, Calif., alleges that Toyota knew its vehicles with electronic throttles were more likely to experience sudden acceleration than its vehicles without them and that the company has known for years it needed to install brake-override systems to halt the problem.
The new allegations are outlined in a 167-page complaint seeking class-action status before federal Judge James Selna. It is the product of the consolidation of dozens of economic suits that aim to hold Toyota responsible for a drop in resale value that stemmed from reports of its vehicles speeding out of control.
Toyota faces an investigation by a federal grand jury and the U.S. Securities and Exchange Commission into sudden-acceleration incidents and braking-system issues. It said last month it also had been subpoenaed by a federal grand jury for problems with steering in its vehicles. It has recalled about eight million vehicles world-wide because of sudden-acceleration problems.
A Toyota spokesman, Mike Michels, said the company rejects claims that plaintiffs suffered economic damages because of the recent recalls.
"To date, plaintiffs have not cited a specific cause that would support their claim of a defect in Toyota's Electronic Throttle Control System, and no credible scientific theory or proof has been advanced to support this allegation," Mr. Michels said. "Toyota firmly believes that the system is completely safe."
The suit seeks to have Toyota pay owners the drop in value of their vehicles caused by the bad publicity and other issues surrounding the sudden-acceleration incidents as well as pay unspecified damages. It also seeks to force Toyota to pay a fine and install brake-override systems in all its vehicles with electronic throttles. Toyota already has said it will install brake overrides in certain models.
Billions of dollars could be at stake for Toyota if plaintiffs succeed. Steve Berman, a Seattle partner in law firm Hagens Berman, who filed the suit, estimates the class to be as large as 40 million people. A separate body of litigation includes wrongful-death claims, which could also end up costing Toyota millions of dollars.
The plaintiffs' allegations in the suit were found in emails and reports culled from the more than 43,000 documents Toyota produced as part of the federal civil case. The documents, which also had been turned over to Congress, include material that Toyota said was personal information about owners—and so was blacked out. Attorneys last week received 23,000 more documents they have yet to look over.
The case is only in the initial stages and plaintiffs face many challenges. For instance, the U.S. Department of Transportation has said it has no evidence of flaws, in early testing, of Toyota's electronic-throttle control systems.
Monday's suit cites a 2004 email from a National Highway Traffic Safety Administration investigator to a Toyota official with a chart showing that Camrys with electronically controlled throttles had received five times as many complaints of sudden acceleration than those with manually controlled throttles.
The suit describes a "field technical report" of an incident when Toyota's technicians investigating a customer complaint of sudden acceleration experienced it themselves, and decided to buy back the vehicle. The incident wasn't reported to the NHTSA, the complaint said.
It also cites a September 2009 internal email apparently circulated among Toyota engineers indicating that Toyota had talked about taking action in 2007 to halt unintended acceleration by installing "a fail safe option similar to that used by other companies to prevent unintended acceleration," the email said. The option wasn't installed.
And the suit cites an internal email suggesting that Toyota was trying to keep engineers with knowledge of electronics problems from meeting with the NHTSA. "If the engineer who knows the failures well attends the meeting, NHTSA will ask a bunch of questions…I want to avoid such situation," reads the February 2007 email from Toyota employee Michiteru Kato to Chris Santucci, who is Toyota's liaison with U.S. regulators.
Mr. Santucci didn't respond to a request for comment; Mr. Kato couldn't be reached.
Like most Asian Car Manufacturers They Don't Like To Admit To Faults.
They "Lose Face". We lose our Jobs. WE LOSE OUR LIVES!
Fuck 'em Fuck'em All!
Wally OOT!